17.04.2018
Tehnopol gives out the special prize for LAPhack 2018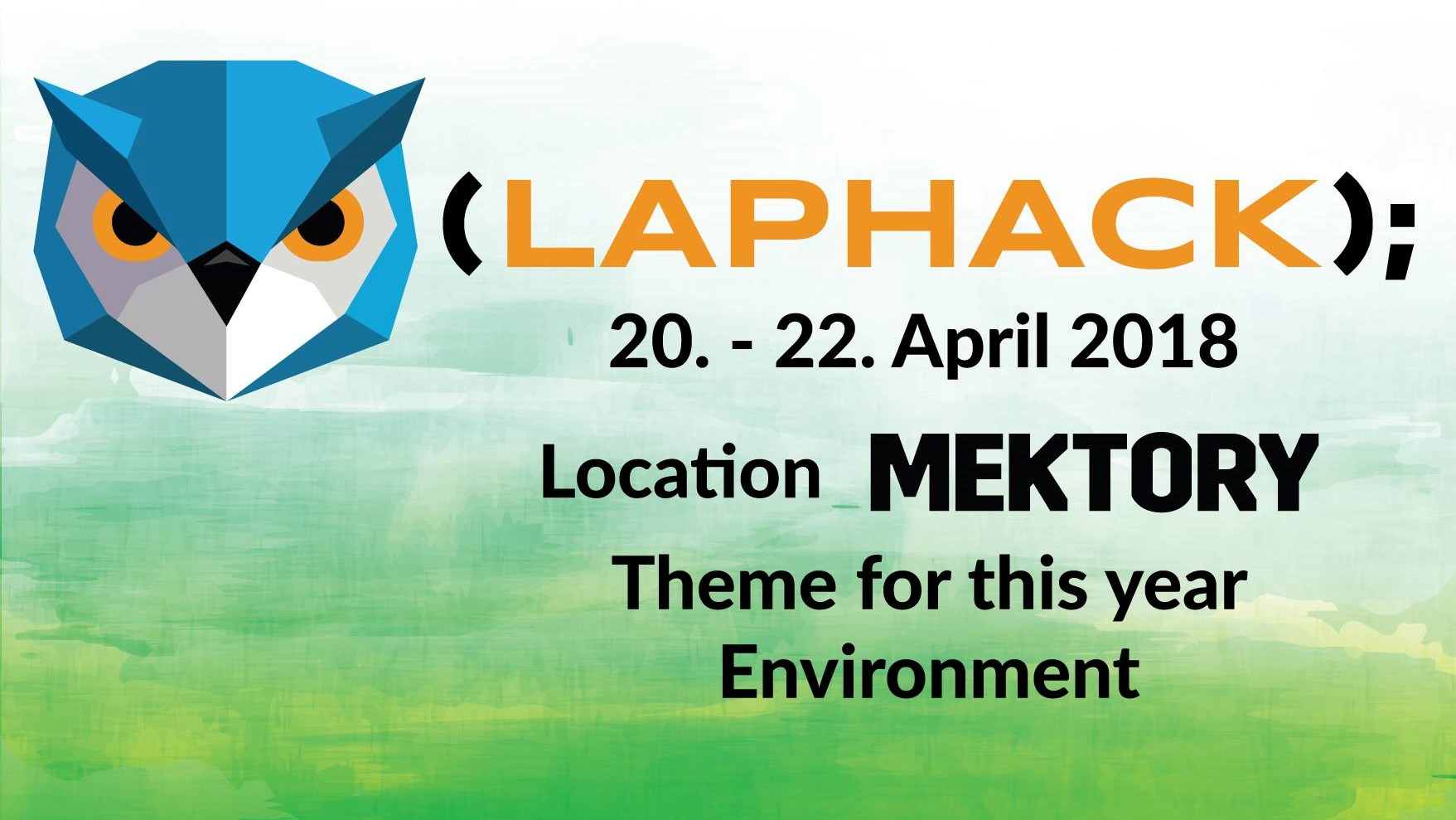 LAPhack 2018, which is happening this year on the 20th-22th of April, is a 48h long event where the idea born on Friday will become a prototype by Sunday. The result is presented to the judges, who will pick the winner.
This year's theme is ENVIRONMENT!
Whether Your idea is big or small, Lapikud Hackathon is the place to meet magnificent people who will give Your idea shape, form and substance. If You don't have ideas of Your own but still want to create something cool and interesting as well as have a chance to start up a successful project, be here!
They will have 7 different workshops and more than 10 mentors to help realize Your idea.
Teams should be 4-5 members in size for better teamwork! If You do not have a team, You can come find Yours on the spot.
Schedule:
Friday, April 20
17:30-18:00 Registration
18:15-18:30 Event introduction
18:30-19:00 Seminar on environment: Rein Kalle
19:00-22:00 Pitching and forming teams based on ideas
22:00-… Teams start working their ideas
Saturday, April 21
9:00-10:00 Breakfast
10:00-11:00 Mentors' rounds
10:30-11:00 Seminar on environment: Mariliis Leitud
11:00 – 11:30 Business seminar: Epp Vodja
11:30-12:00 Software workshop
12:00-13:00 Marketing seminar: Reimo Ärm
13:00-14:00 Lunch
14:00-14:30 "Presenting your idea in a visual way" seminar: Laura Leon
14:30-15:00 High performing team seminar
15:00-15:30 Energizer vol1
15:30-16:00 Energizer vol2
17:00-17:45 Pitching seminar: Timmu Tollimägi
18:00-19:00 Mentors'rounds
19:00-20:00 Dinner
20:00-… Teams work on their ideas
Sunday, April 22
9:00-10:00 Breakfast
10:00 – 11:00 Mentors' rounds
10:00-13:00 Teams work on their ideas
13:00-14:00 Lunch
14:00-16:00 Pitching rehearsal, where the final preparation for the evening's grand pitching takes place
17:00-… Pitching final, closing the event, award ceremony
It's time to turn Your ideas into a reality! Register now on laphack.eu, as the tickets are limited.