24.04.2018
Workshop: How to tender abroad?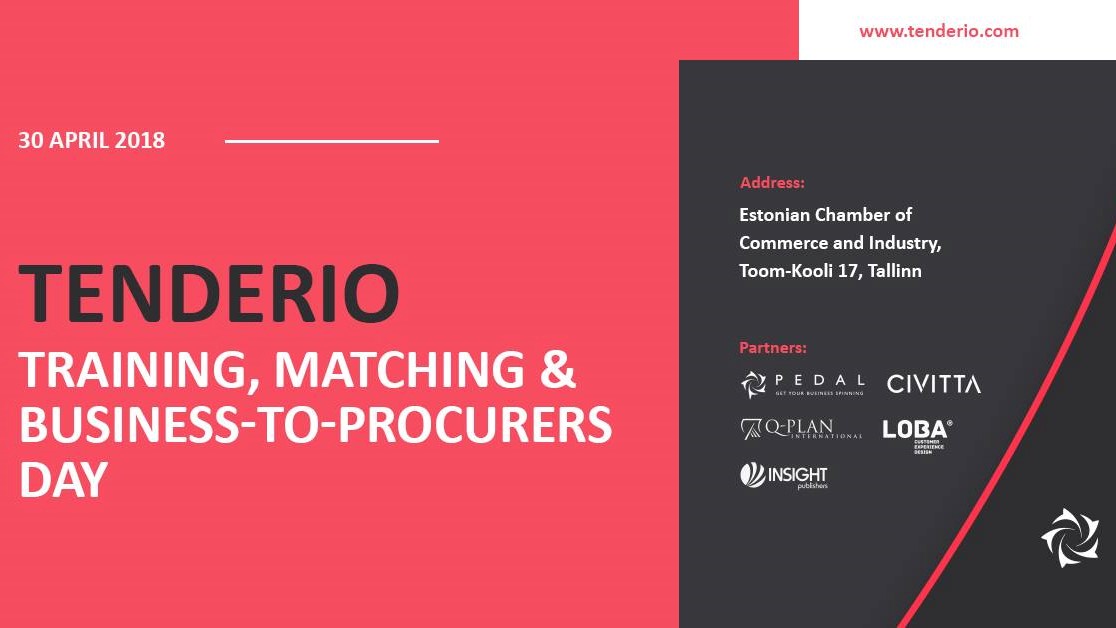 Workshop on how to participate in tenders abroad takes place on 30 April 2018, 09:30-15:00 at Estonian Chamber of Commerce and Industry (Toom-Kooli 17, Tallinn).
More than €2,500 billion is spent on public procurement in Europe every year. Yet, astonishingly, most public tenders only receive two or three bids and 25 per cent of tenders receive only one bid. Consequently, European SMEs are missing out on thousands of opportunities to expand their businesses, while public procurers are potentially wasting millions by operating in a less than competitive market.
Tenderio project organises a workshop and networking event for companies who would like to internationalise their business through tendering abroad. The workshop is geared toward interactive and practical exercises and provides an overview of the tender environment abroad including how to find business opportunities and partners and how to benchmark in foreign tender markets. After the workshop, you can participate in personal tender consultation sessions. Please register your interest via registration form.
Tenderio project aims to facilitate the participation of European companies in public tenders abroad and thereby expand their business opportunities abroad. The project is financed by the programme for the Competitiveness of Enterprises and Small and Medium-sized Enterprises (COSME).
The event is free, but please register in advance. Registration is open until 26 April 2018 HERE.
The event is in English.
See the agenda of this event HERE.
Additional information: Kaia Kert, Civitta Eesti AS, kaia.kert@civitta.ee, +372 5144633